Environmental Management System ISO-14001
Eurosped is committed to doing everything in its power to protect the environment. Our energy-saving approach is reflected daily in the selective waste collection, energy-efficient building management, and the required use of low-carbon vehicles by our subcontractors. In 2005, the ISO-14001 Environmental Management System was introduced and certified.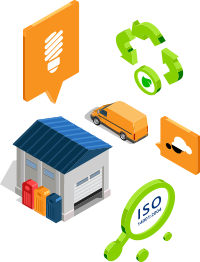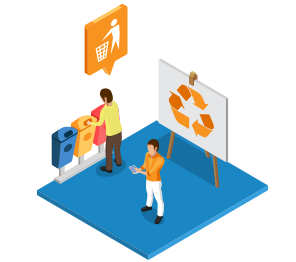 Environmental regulations
The Company expects all employees to fully comply with environmental requirements in their field. This can be achieved through regular education, appropriate information and safe and healthy work conditions.
Professional internship
It also gives priority to supporting the young generation. It is a permanent internship option for several college and university students. Providing students with usable professional knowledge to secure the next generation is a key issue for our company.