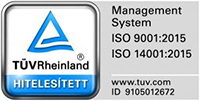 Eurosped International Forwarding Privately Held Company Limited by Shares
Our fundamental purpose to provide our partners with complex logistic services.
Address
H-1138 Budapest,
Szekszárdi street 14.
Welcome to website of Eurosped P.H.Co. Ltd.
Personalized solutions for your logistics challenges
The legal predecessor of Eurosped P.H.Co. Ltd. was established in 1989. Eurosped P.H.Co. Ltd. Is a 100% owned by Hungarian company. Our main profile is:
Eurosped ship on land, air and sea.
Our servises are flexible, accurate and reliable and we always consider our customers uniqe needs.
What does Eurosped offer for its costumers?




CSR -
Customer Relationship management

Mit nyújt az Eurosped Zrt. partnerei számára?

Több mint 3 évtizedes szakmai múlt, kiváló szakemberekkel

Közúti, tengeri, légi és folyami szállítmányozás


Minőségi kiszolgálás, korrekt árképzés


Kiterjedt kapcsolatrendszer világszerte

Testre szabott szolgáltatások

Közvetlen kapcsolat a legmegbízhatóbb hajótársaságokkal

Charter szerződések alvállalkozókkal

We do forwarding services
Iratkozz fel hírlevelünkre!
Please enter a valid email address.
Something went wrong. Please check your entries and try again.